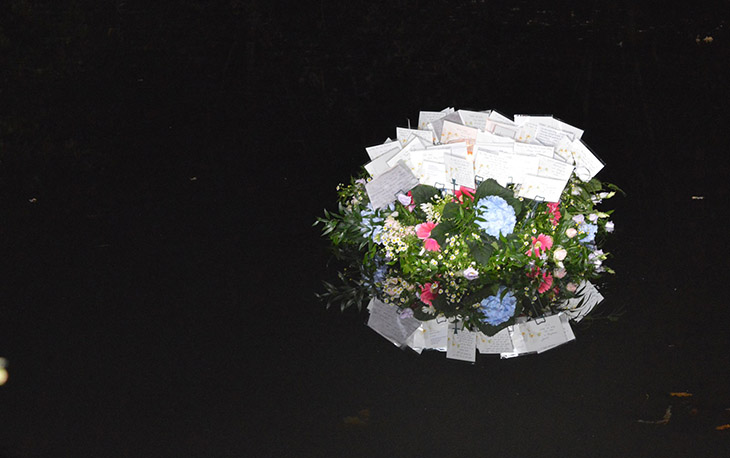 The 15th October is recognised around the world as Pregnancy and Child Loss Remembrance Day and E Sargeant & Son supported the Vishaal Foundation in holding their annual Wave of Light Service in Herschel Park.
Due to coronavirus restrictions on crowds one large floating flower display was assembled by local florist Anne Harris.
The display was built onto polystyrene floats and was lit in the middle by one large candle. Families were invited to send messages to the Vishaal Foundation. Regional Support Manager Mark Clements who works very closely with the foundation transposed the messages onto flower cards which were then attached to the flower display, 46 cards in total.
At 7pm local time on 15 October each year families around the world observe the global 'Wave of Light' and leave it burning for at least one hour. At 7pm, the candle was lit, and the flower display floated out onto the lake in Herschel Park. Slough Borough Council had kindly prepared the area and one of their managers stood in the lake to make sure the flower display remained steady.
The event was live streamed by the Vishaal Foundation and many still photos were taken. After a respectful period of time the display was drawn to the bank. The following day Mark Clements laid the flower display, complete with its cards, at the baby memorial at Slough Cemetery. The Vishaal Foundation also has a plaque there. This gave families an opportunity to visit the display. It remained there for six days before the cards were collected.