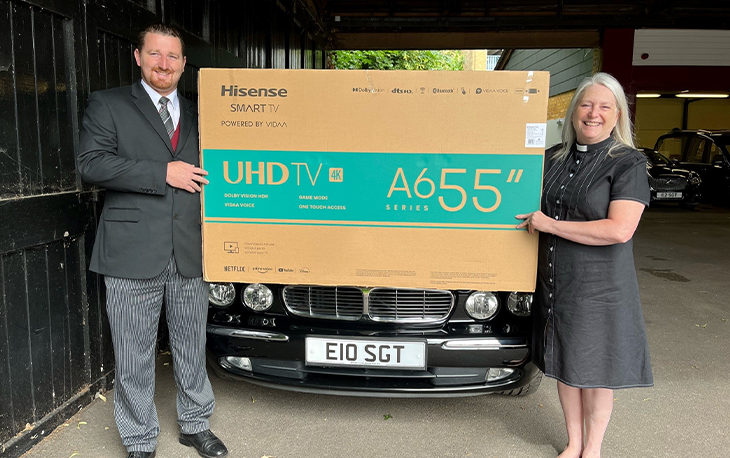 E Sargeant in Slough have donated a TV to St John the Baptist Manor Park.
The team were approached about the donation as it would be used for quizzes and children's groups that are going to be held at the church.
The church and Reverend Suzanne Johnson do a lot of work within the community such as their 'Hope' Café which is a monthly gathering for those affected by Bereavement at a church in Taplow.