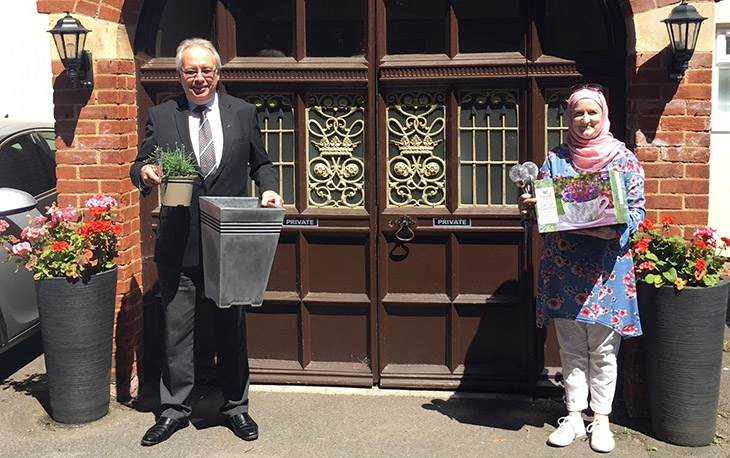 E Sargeant & Son Funeral Directors has joined Slough Mutual Aid to turn donations into beautiful cards and flowerpots and deliver them to the bereaved during these difficult times.
Appealing to local people in Slough for spare garden pots or plants and children's creative drawings to support people who have lost loved ones during the COVID-19 outbreak children aged 14 and under are being asked to create the drawings and include things that will make people smile, be it rainbows, hearts or flowers, as well as the words 'Thinking of you'. There will be special prizes for the winning drawings.
The teams will turn the garden supplies donated to them by the community into 'pots of love', which E Sargeant & Son will deliver to doorsteps with the printed cards.
Mark Clements from E Sargeant & Son and Julie Siddiqi, community organiser at Slough Mutual Aid came up with the idea for Pots of Love while they were delivering leaflets around Slough offering local support to those who need it.
Pictures for the drawing competition can be sent to sloughmutualaid@gmail.com, along with the artist's name and age and a parent's name and phone number. Please also email sloughmutualaid@gmail.com to donate spare pots, compost, plants or other garden features for the Pots of Love project