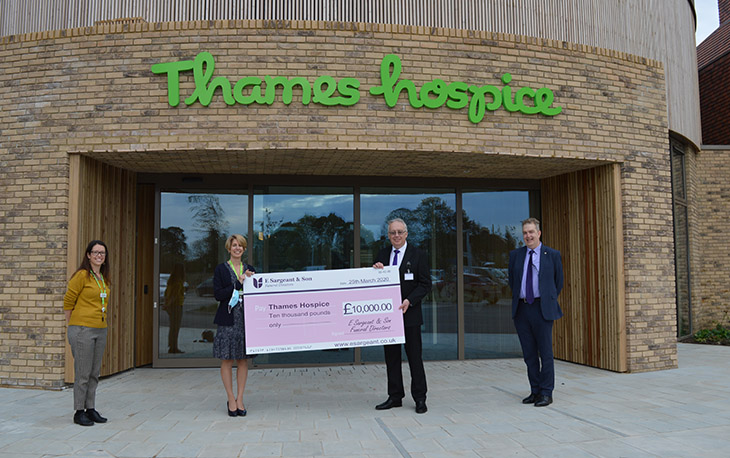 Funeral Partners Director of Preneed, Steve Coyle visited Thames Hospice with Regional Support Manager Mark Clements on 19th October to hand over a cheque for monies raised in 2019.
Caring staff at E Sargeant & Son Funeral Directors have pledged to raise £50,000 for Thames Hospice over a five year commitment through a variety of fundraising initiatives to support their new facility in Bray and this was the first opportunity that a formal handover could take place and a socially distanced photo could be taken to officially donate the funds.
Thames Hospice, one of the UK's largest and busiest hospices, opened the doors to its new state-of-the-art facility on 12 October 2020, welcoming its first patients and visitors.
Regional Support Manager Mark Clements said: "We are delighted to be able to continue our pledge to the hospice despite the coronavirus pandemic and have a number of initiatives that have either take place or are in the pipeline for this year. We are having to adapt our approach to fundraising as a lot of people are, but we know that now, more than ever, charities like Thames Hospice need our continued support."